Nintendo Direct 4.12.2017

Nintendo Direct 4.12.2017
The time has finally come, Nintendo has produced another Nintendo Direct for the first time in many months. This Nintendo Direct was focused on the two hottest upcoming Nintendo Switch games; Splatoon 2 and Arms. While it was not declared the focus of the Direct beforehand 3DS was also given a significant amount of coverage. So let's get right into it and discuss the games and products Nintendo revealed in the order they were shown.

The Direct began with Nintendo announcing some new 3DS games and providing updates on some of the games they have announced in the past.
Hey! Pikmin
The first game that was shown in the Nintendo Direct was Hey! Pikmin, the title that was previously given the name Pikmin 3DS. While this segment of the direct did not really provide any new information that we thought was stunning it did give us a release date which will be July 28th 2017. Also released on the same day will be new Pikmin amiibo which will most likely have functionality within the game.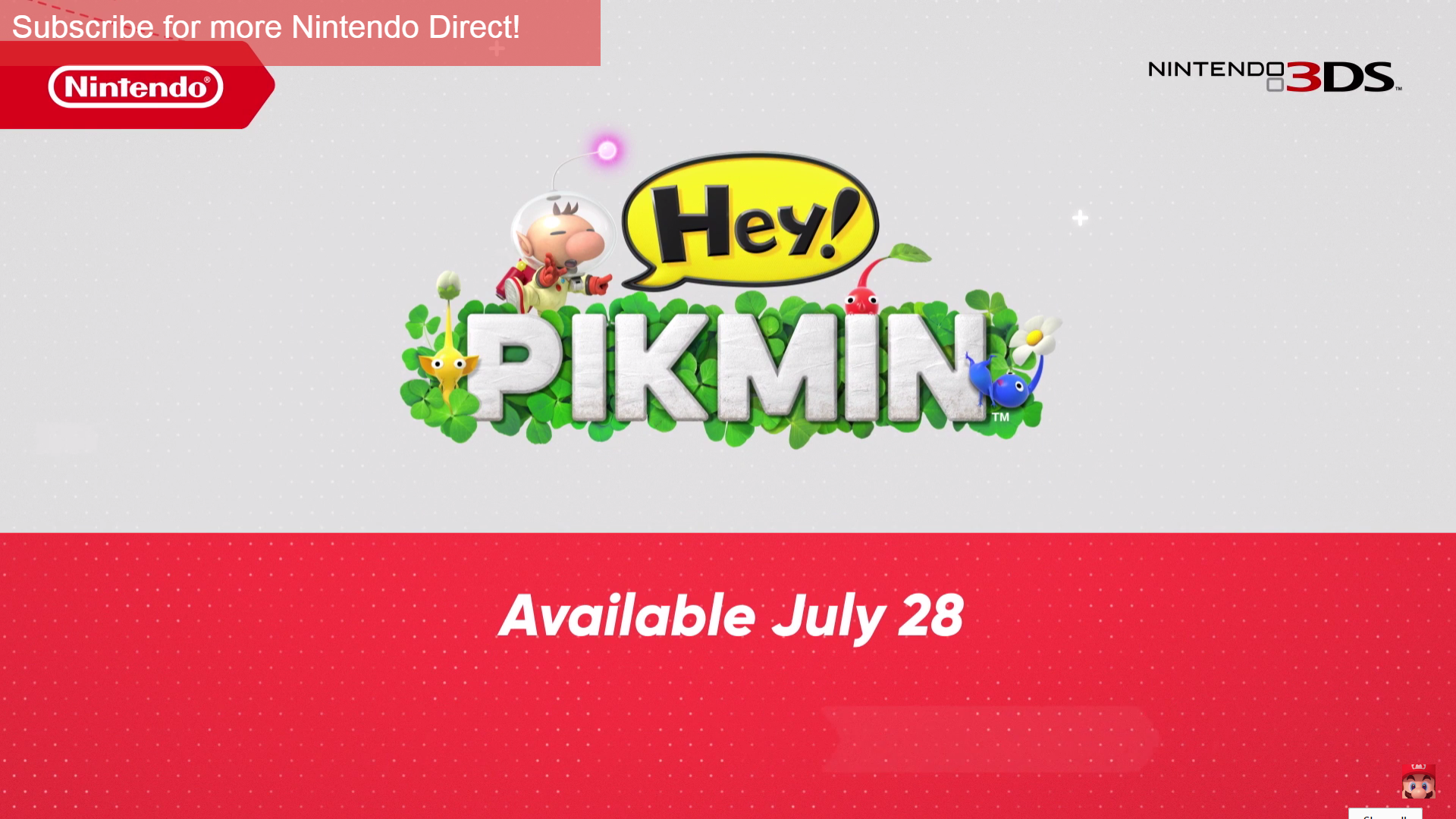 Ever Oasis
The Nintendo Direct then transitioned into another new game, Ever Oasis which is also coming to the Nintendo 3DS. This segment was pretty underwhelming since nothing new was really announced, although new footage was shown. This is one game we are keeping our eyes on since it looks like its going to be a fairly decent RPG.
Monster Hunter Stories
The next game that was shown was Monster Hunter Stories and it was one that caught at least this guy's attention. Being a big Monster Hunter fan I was curious to see what this game was going to offer. Nintendo showed how in the game the player becomes a monster rider which is tasked with riding their pet monster into battle. The game seems to support some level of monster raising, although the extent of this is unknown at the moment. Another piece of information that was offered was that combat in this game will be based on turn based battles with multiple monsters involved. Overall Monster Hunter Stories looks like an interesting game that we will also be keeping an eye on. The release date was announced to be fall 2017.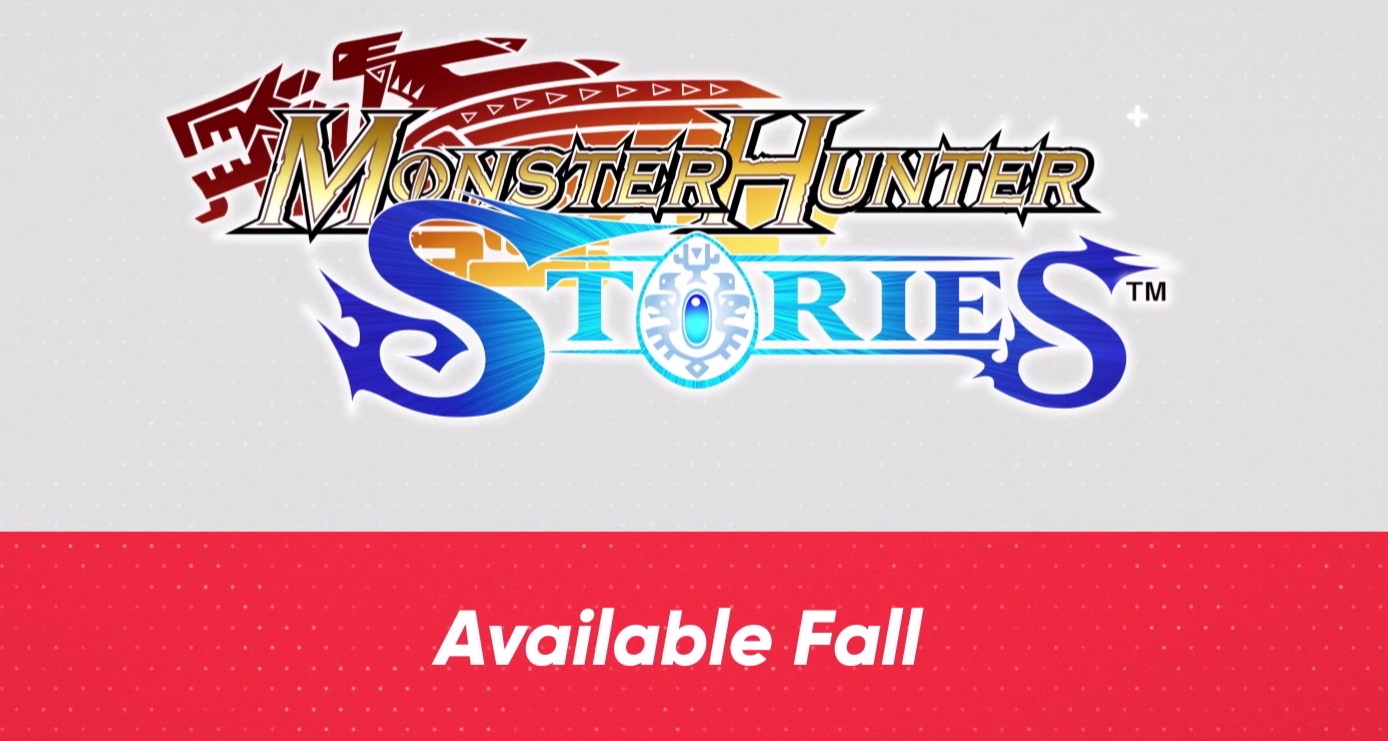 Yo-Kai Watch 2: Psychic Specters
The next game that was shown in the Nintendo Direct was Yo-Kai Watch 2: Psychic Specters which will be releasing for the Nintendo 3DS in fall 2017. While Yo-Kai Watch 2 is already out around the world this new version will be an updated version of the game, very reminiscent of the way Pokemon is handled. This new version will include a train which will transport the player to a new resort area where they can team up with their friends in order to fight new bosses.
Culdcept Revolt
The next game that was shown for the Nintendo 3DS was Culdcept Revolt which is a card based RPG that will be released on August 29th. This game will include hundreds of cards and will be sure to provide hours of gameplay for fans of the genre.
RPG Maker Fes
The next game shown in the Nintendo Direct was RPG Maker Fes which will be released for the Nintendo 3DS on June 27th. The game will also include Disgaea skins which the maker can use to add a new flair to their homemade RPGs. Another feature that was announced was the ability for others to play the games that you create whether or not they actually own RPG Maker.
Miitopia
The next game that was shown was a new feature for Miitopia that will take the form of a RPG. This game will allow you to put your friends into the game and battle it out in turn based style battles. Characters in this game will learn new abilities by befriending one another. The game has a release dated to sometime in 2017.
Fire Emblem Echoes: Shadows of Valentia
The next update provided in the Nintendo Direct was that the upcoming Fire Emblem game, Shadows of Valentia, will have DLC available. This DLC will include free and paid versions and a season pass will be available for purchase when the game comes out next month.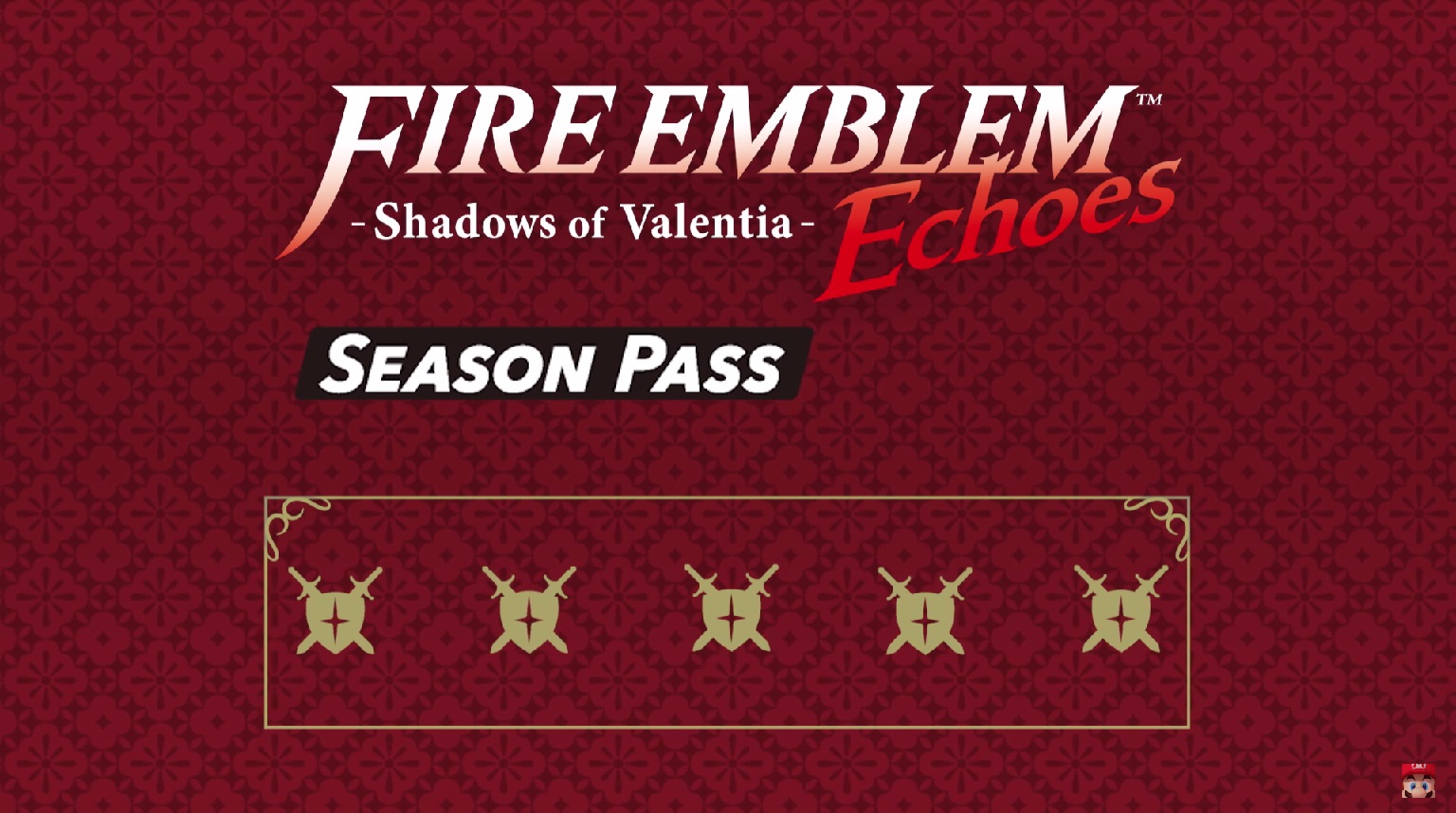 Kirby
It is the 25th anniversary of the creation of character Kirby! To celebrate this event Nintendo will be creating a few games. The first game is an eshop exclusive, Team Kirby Clash Deluxe. This game will be a 2D action based RPG that will be free to start, and is available starting today. The next game is Kirby's Blowout Blast, which will be available this summer also on the Nintendo eshop. This game is a 3D platformer where the player will inhale enemies in order to earn different medals based on their performance. Finally Nintendo announced they are creating a new multiplayer action game that will be released this holiday season, although no other information was given.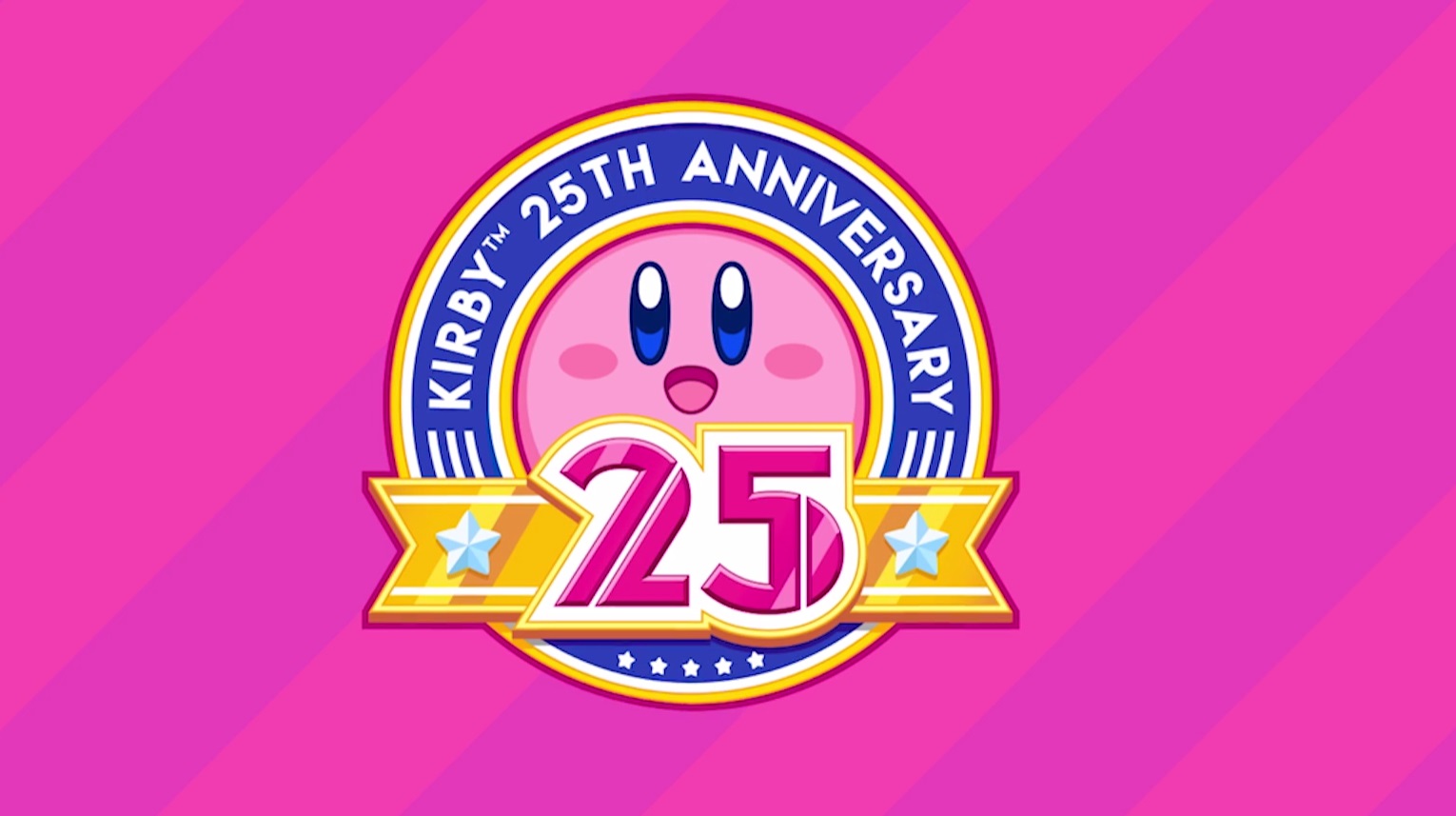 Bye-Bye Boxboy
The next game that was shown for the 3DS was Bye-Bye Boxboy which is a 2D puzzle platformer. This version of the game will allow the player to use amiibos in order to summon new costumes. A demo for the game will be available on the eshop today, and the game will be available tomorrow.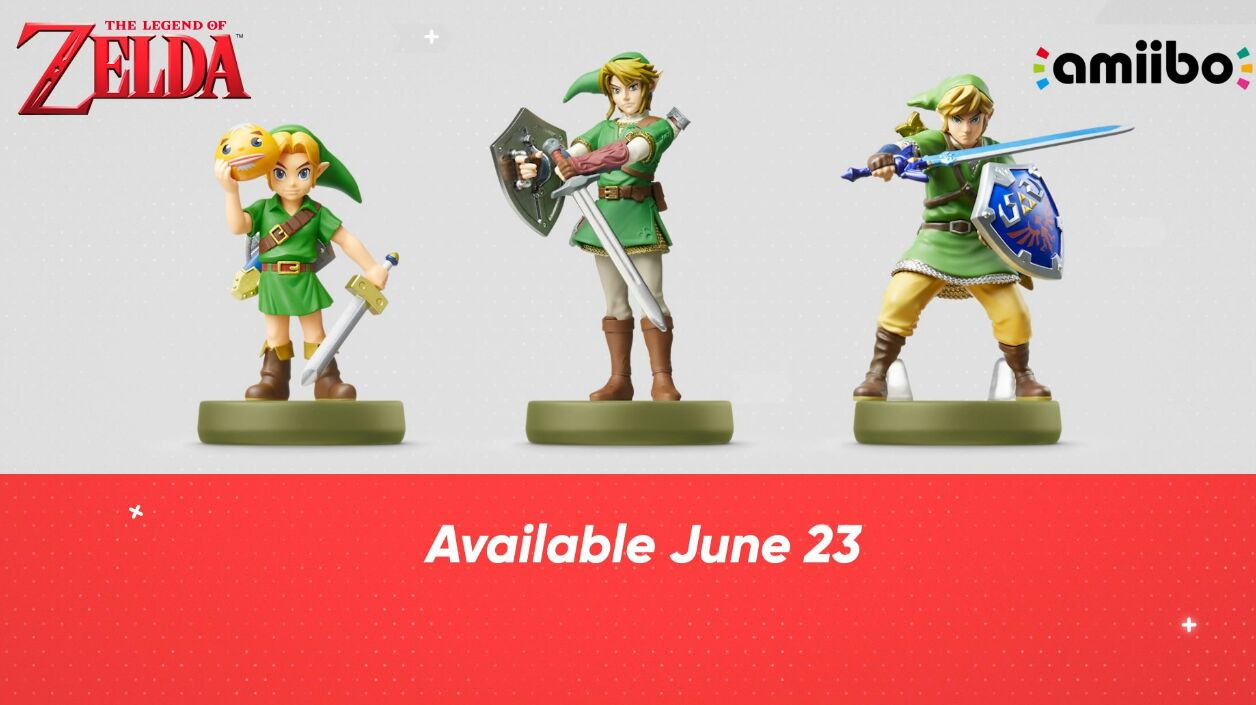 Besides the above games that were mentioned Nintendo also made another announcement related to the 3DS. This announcement was that new Zelda amiibo figures will be available starting June 23rd of this year. They also mentioned that Cloud, Corrin, and Bayonetta amiibos will also be available and that all three will have two alternative poses and costumes to choose from, which will be sold starting July 21st of this year.
Arms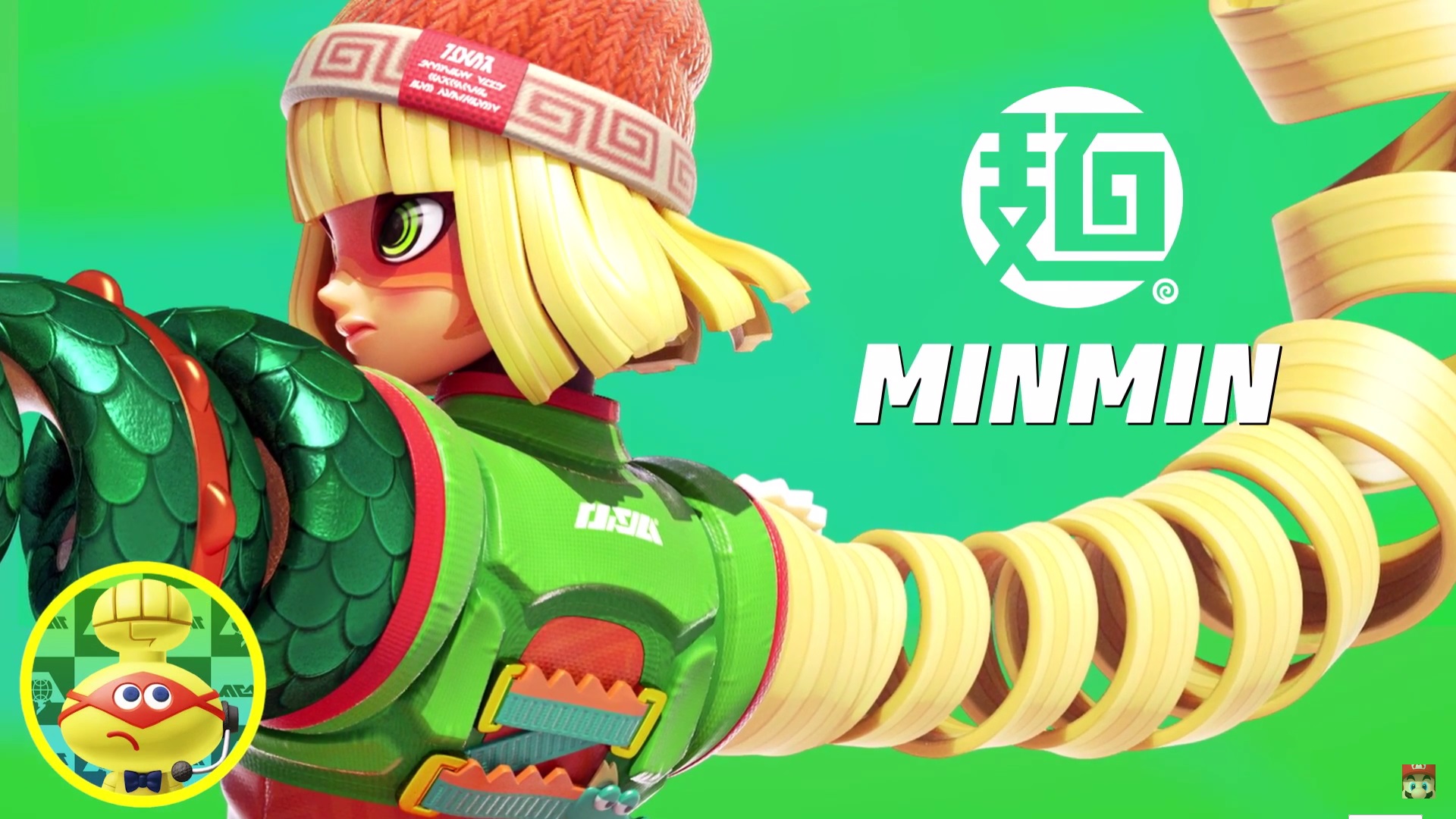 The second half of the Nintendo Direct was focused on the Nintendo Switch and some of the games that will be available for the console this year. The first focus of this segment was on the new IP, Arms. While we have seen Arms in the past, Nintendo announced new features and characters for the game.
First off the game will have an announcer known as Biff. This whole segment of the Direct was announced by Biff and it showed him explaining different aspects of the new game. The first major announcement Biff made was that a new character, Minmin, will be available to play when the game comes out. This character was sporting ramen arms and had the ability to turn one of them into a dragon.
The segment then shifted to a battle between the new character Minmin and Spring Man. During the battle Biff explained the moves that they were doing and how strategy will become an element to consider in the game.
Besides this the only other major announcement regarding Arms was the release date, which will be June 16th of this year.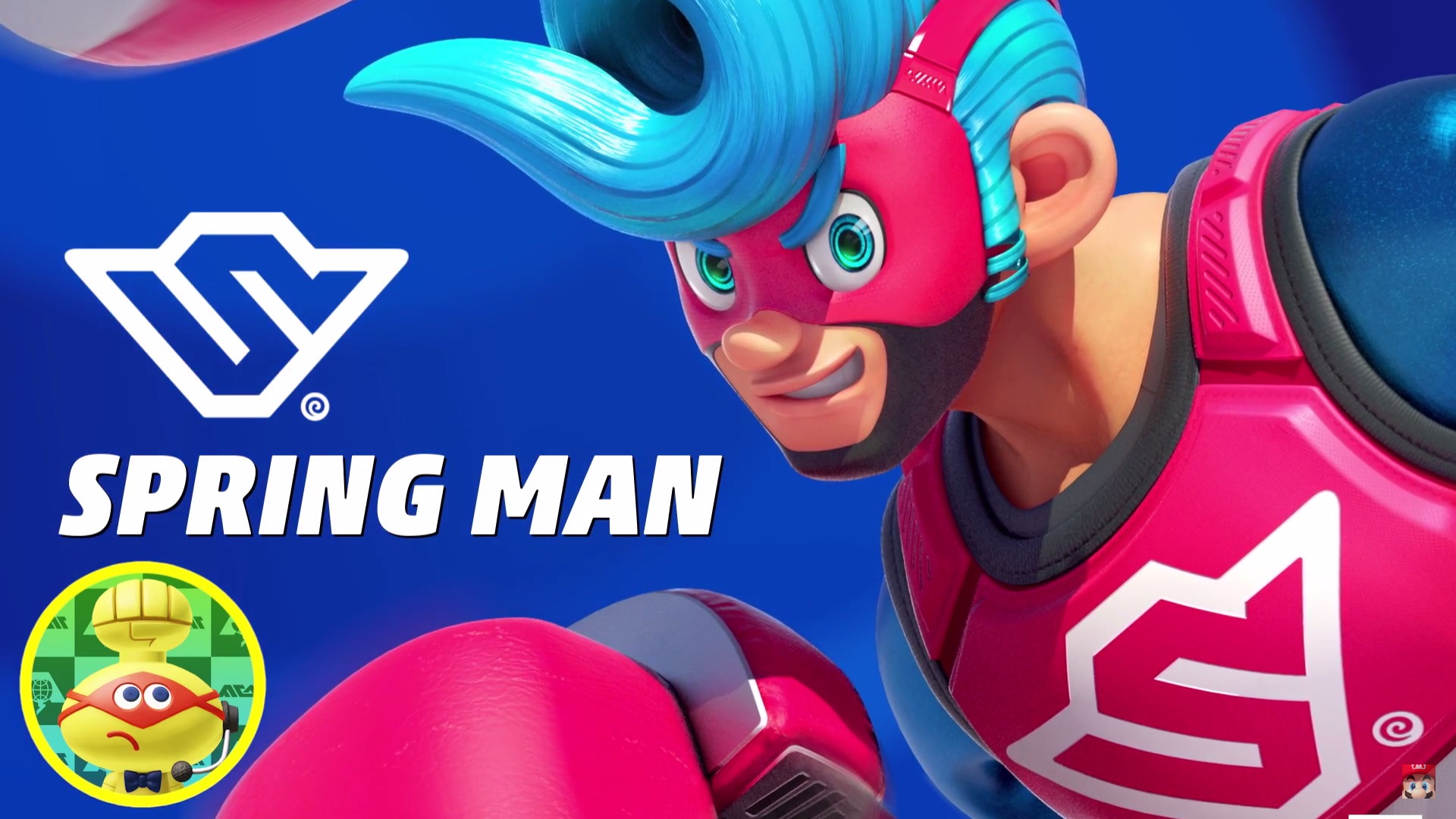 Mario Kart 8 Deluxe
The next game shown in the Nintendo Direct was Mario Kart 8 Deluxe for the Nintendo Switch, which has the release date of April 28th. The direct revealed a few new features for this game such as online mode which will allow up to 11 players to race against one another, the ability to create online tournaments and battle mode will also be included.
Ultra Street Fighter II: The Final Challengers
The next game that was shown during the Direct was Ultra Street Fighter II: The Final Challengers for the Nintendo Switch. While nothing new was shown Nintendo reiterated that the game will allow you to switch between HD and retro graphics, Violent Ken and Evil Ryu will be new characters, 19 fighters in total will be in the game, there will be an easy mode which will allow the player to tap in order to use special moves, and a first person mode will allow players to throw hadoukens at enemies with their joycons.
Minecraft
The next game shown was Minecraft the Nintendo Switch. This segment highlighted that 8 players will be able to be online on the same server, and that the Mario pack will release on the same day, which will be May 11th.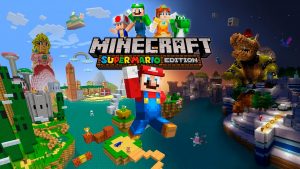 The next couple of announcements were very brief and basically just listed some of the new Nintendo Switch games that are upcoming. These games included Fatal Fury, Samurai Shodown 4, Sonic Forces, Sonic Mania, Project Mekuru, Fate/Extella, Disgaea 5 Complete, Puyo Puyo Tetris, Monopoly, Rayman Legends Definitive Edition, Sine Mora EX, Battle Chasers, Payday 2, and Namco Museum. While some of these games were new not much information was really given.

Splatoon 2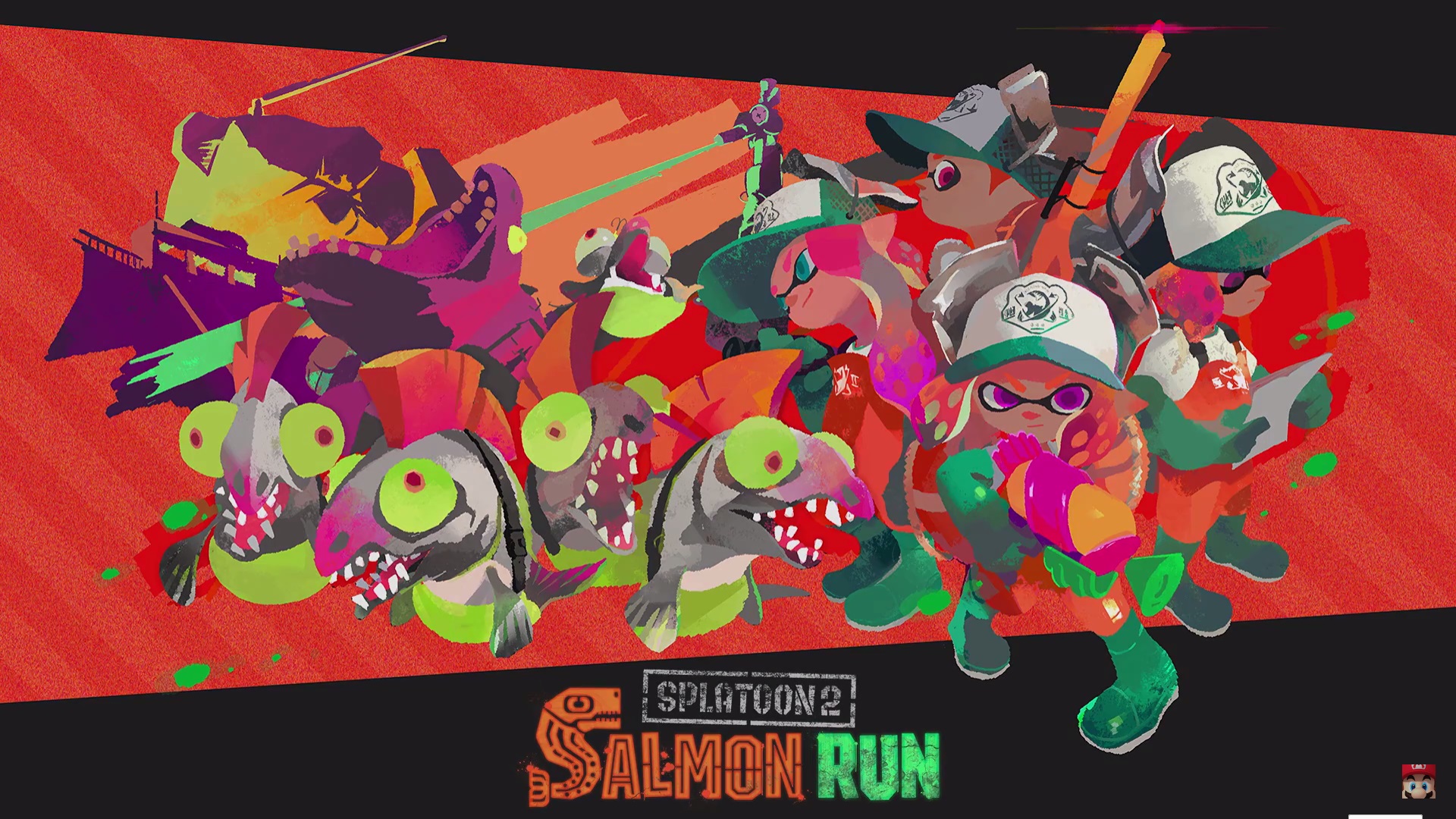 The final segment in the Nintendo Direct was focused on the hit series Splatoon. During this segment Nintendo revealed that there will be a new mode called Salmon Run. In this mode players will defend against waves of enemies with the goal of eventually defeating a large boss. This mode will allow players to revive one another, and earn currency which can be used to purchased new gear. Besides these features Nintendo also announced that Splatoon 2 has an official release date which will be July 21st of this year.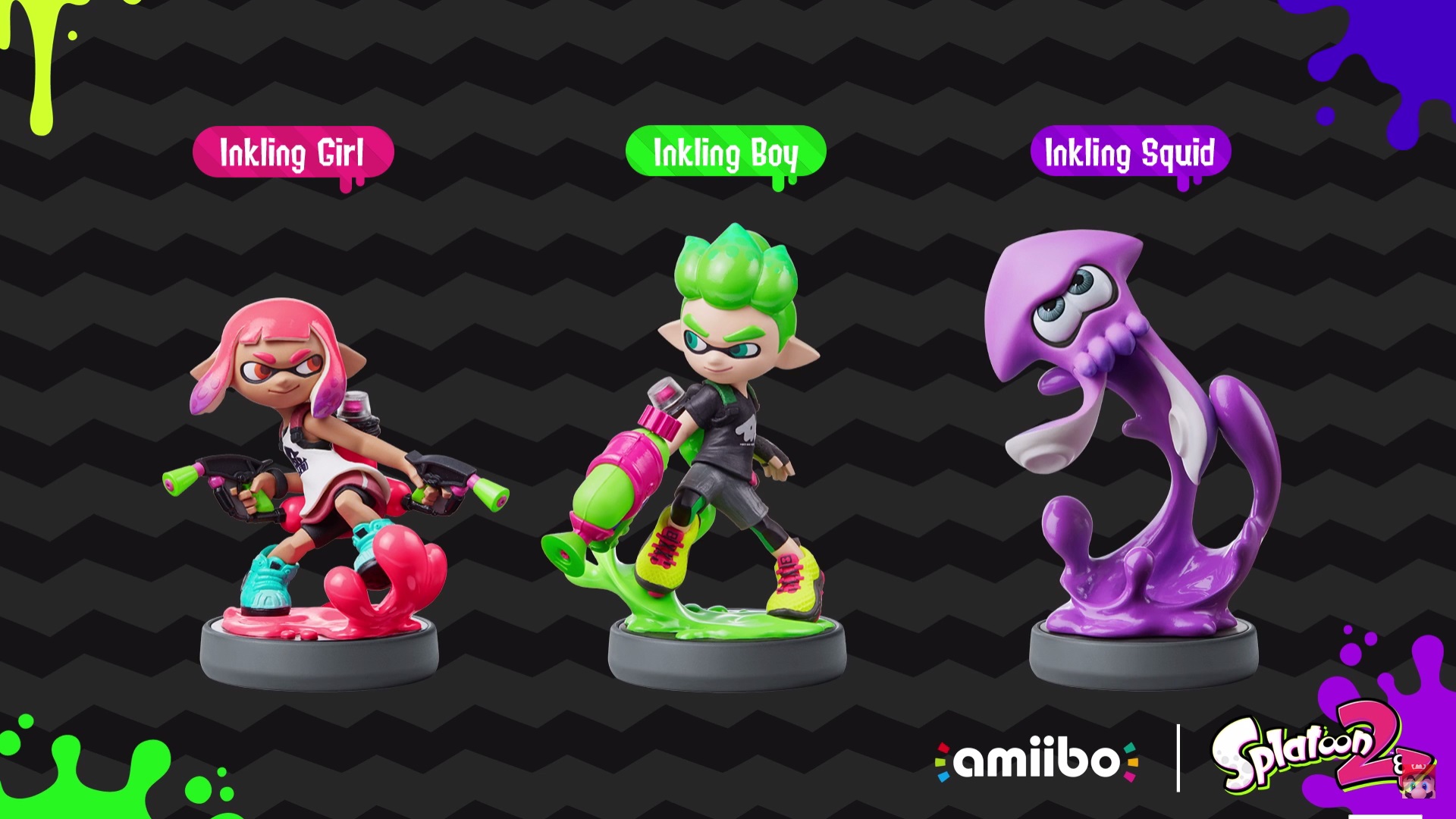 Besides the above games Nintendo also announced that a few new products will be available shortly. These products include the stand alone Nintendo Switch dock which will allow owners to play their Switch on multiple TVs in their homes. Besides the dock neon-yellow joycons and joycon chargers will be available.
So what did you think of this Nintendo Direct? Are you excited for any games you didn't know about before? Let us know in the comment section below!