The SNES Classic Edition: Fact or Fiction?

Goodbye NES Classic Edition
Last week Nintendo announced the NES Classic Edition would be discontinued after only a year on the shelves. It launched in Japan and Australia November 10th and in North America and Europe the next day. The console was an instant sensation. Nintendo explained that "NES Classic Edition wasn't intended to be an ongoing, long-term product." Over 1.5 million units were purchased worldwide. Since the announcement it's prices on ebay have skyrocketed. Only a week later the SNES Classic Edition was rumored to be their next retro console.

Whispers on the Web
The rumor was leaked by Eurogamer who claims it will be out in time for Christmas this year. Allegedly it will have the same plug and play feature as the NES Classic edition. This means there will be a set number of games available to play. There has been no word yet as to which games will be on the SNES Classic Edition, but we have a few thoughts as to which games would be perfect to play.
Super Mario World, Donkey Kong Country, The Legend of Zelda: A Link to the Past are the most obvious picks for the console. They are staples to the Nintendo franchise and we couldn't think of a better set of games to have on the SNES Classic. Street Fighter II and Mega Man X would also add some diversity to this console and Street Fighter would be the perfect multiplayer title to play with friends. Star Fox is another title we think would work on this console.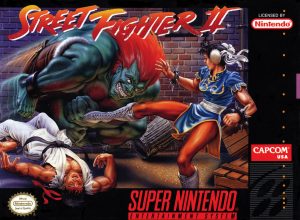 Many fans are unhappy with this choice though because it looks like a quick money grab for Nintendo. There were complaints about the NES Mini such as the short controller cables and the low quantity of consoles at launch. Fans who had bought it are hoping these things are fixed. Others are thinking about Nintendo's new console that launched last month. With so few games on the Nintendo Switch it seems as if they are focusing their attention elsewhere.
What do you think of this rumor? Did you buy the NES Classic? Will you buy the SNES Classic? What games do you want to appear on the console?